Grab the Scavenger Hunt code.
Join the blogroll. Visit participants.
Cooked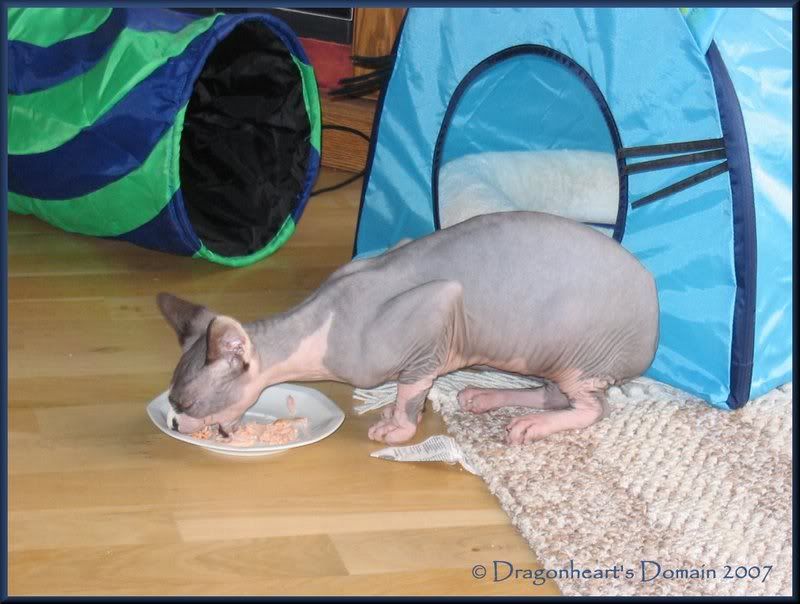 (Click photo for a larger image)

Here I am eating some yummy
cooked
salmon that my humans shared with me. They made sure it had no bones in it. It was delicious!
By the way, it should go without saying, but if you don't have anything nice to say, please don't say anything at all. I know Sphynx don't look like other cats, but that doesn't mean you should leave cruel or unkind comments. Last week I received some rather unkind comments and it hurts to read them. If the only comment you can think to leave is something insulting, then please don't leave one. I wouldn't say that I wouldn't want to run into your child at night, so why would you leave a similar comment about someone's pet?
Tags: