My good friend,
Jeter Harris
, has been trying to send me a Yankees baseball cap for the longest time. For whatever reason, this cap has been on quite the adventure.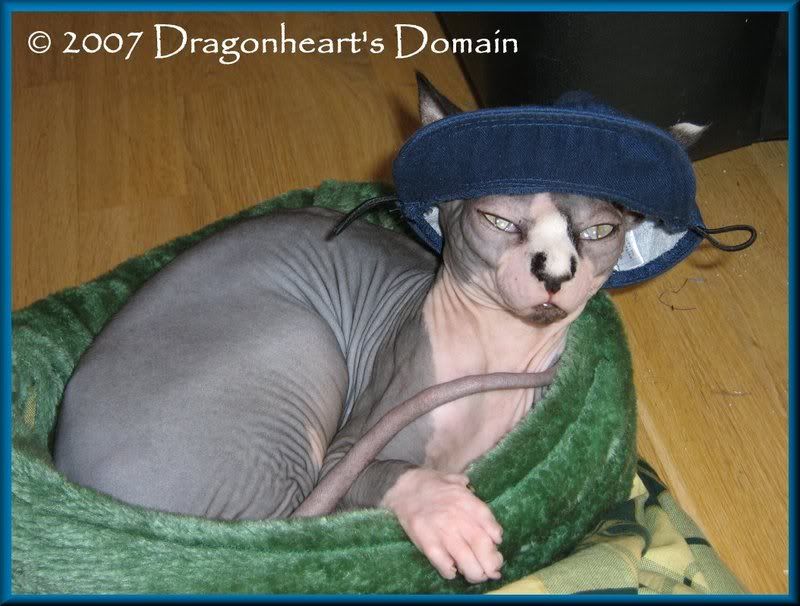 First off, I gave Jeter my German mail address. No problems, I thought, it's a small ball cap for a cat, it will make it through customs without any problems. After all, it's not food, or catnip, or something like that. (By the way, both Temptations and catnip have made it through customs, to my great surprise and delight!) Nope, for some strange reason, the German post system returned the cap to Jeter. :(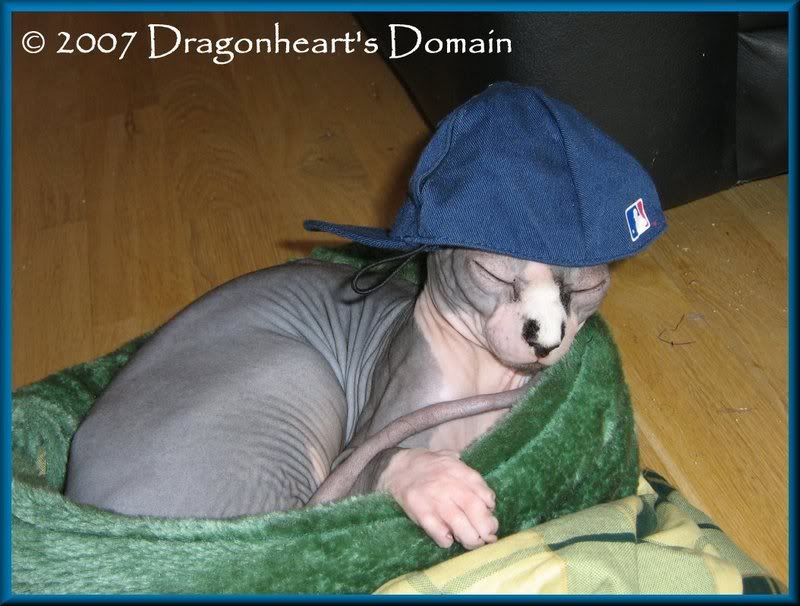 Then, after the cap had been returned, I gave Jeter my Canadian address. Unlike the U.S. Military, the Canadian Forces does not have an APO system. :( So we can't receive parcels, packages and the like through our Canadian address. However, we can receive letters, cards and magazines through the Canadian Forces address, and since the cap was no thicker than a magazine when packaged, I gave that address to Jeter for the cap.
Well, it took what seemed like forever, but finally my cap arrived! Thank you Jeter Harris! :) And thank you for persevering through all the postal hassles. Other than being a little big for me, the cap is great! I love it! Thanks again, JH. :)