I've been a very lucky cat, recently, and I've received a lot of mail from some of my wonderful friends. A couple of these packages have been for winning or participating in contests, but with my birthday coming up, it's been fun to pretent that they are birthday presents!
First off, I received a wonderful collection of sparkle balls and other ball toys from
Junior
, for participating in his contest. These toys are so much fun to play with! The sparkle balls are great, and I love the little blue balls that make noise when they roll across the floor. They are a lot of fun to chase! Thank you so much Junior!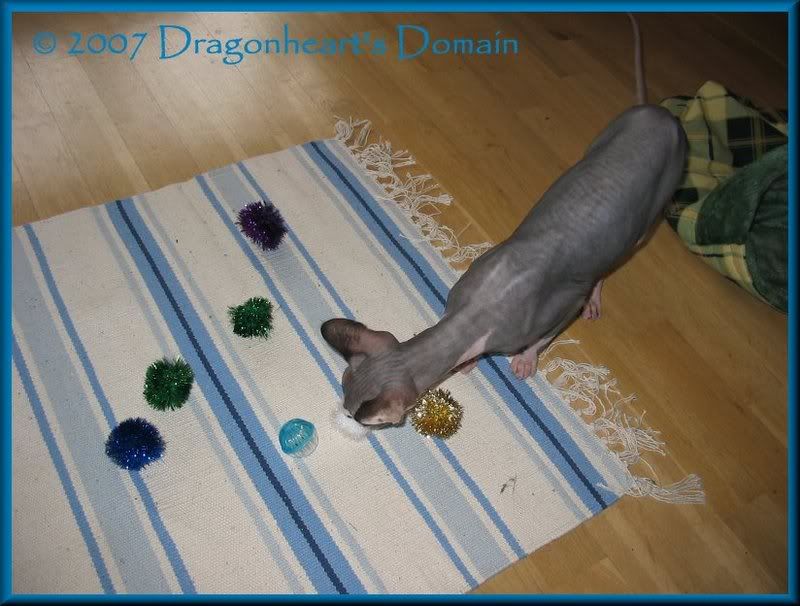 Next, I received a fabulous prize pack from
Mr. Chen & Ollie
for winning their 100th post contest! I was amazed to see that the Temptations made it through customs!!! I guess a package marked "cat toys" wasn't as much interest to them. So now I have finally tried Temptations! They are yummy, just like many of my other treats are yummy! I also have lots of fun playing with the feather flip balls (I love feathers) and with the fishing glove! Thank you so much Mr. Chen & Ollie! What a fabulous prize pack!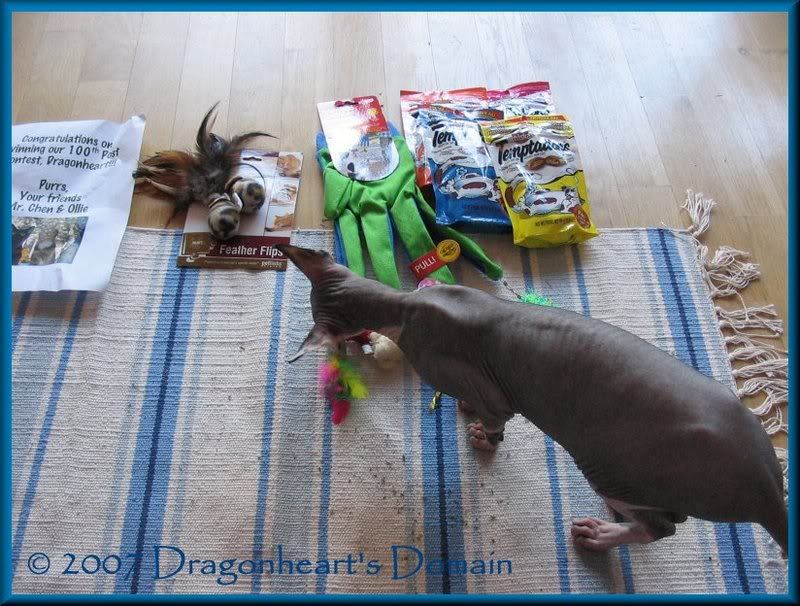 Last, but not least, the wonderful
Miss Peach
sent me and my mom these beautiful ATC (art trading cards). Miss Peach is very talented, isn't she? Aren't they lovely! The onf of me is a birthday present for me, and the one of the Meezer is for my mom - it's the one who came before me, Whiskers. Thank you so veyr much, Miss Peach! They are beautiful and we love them!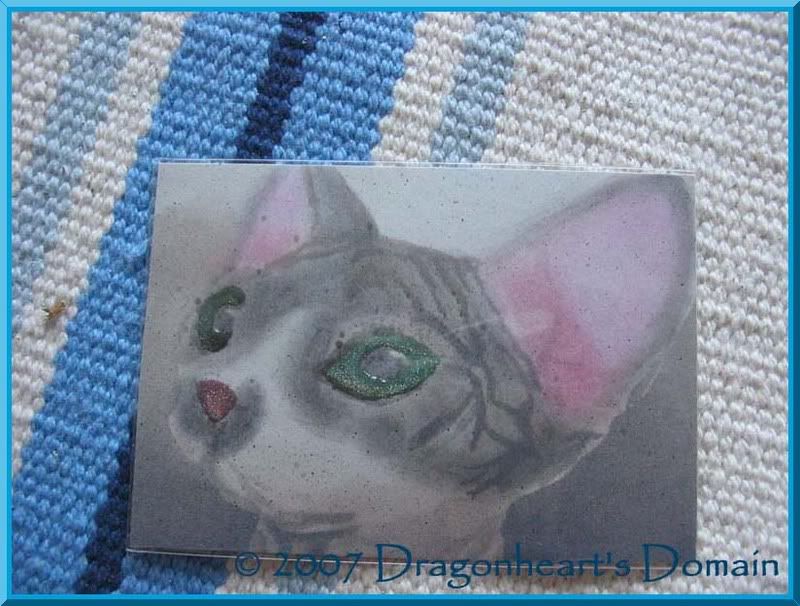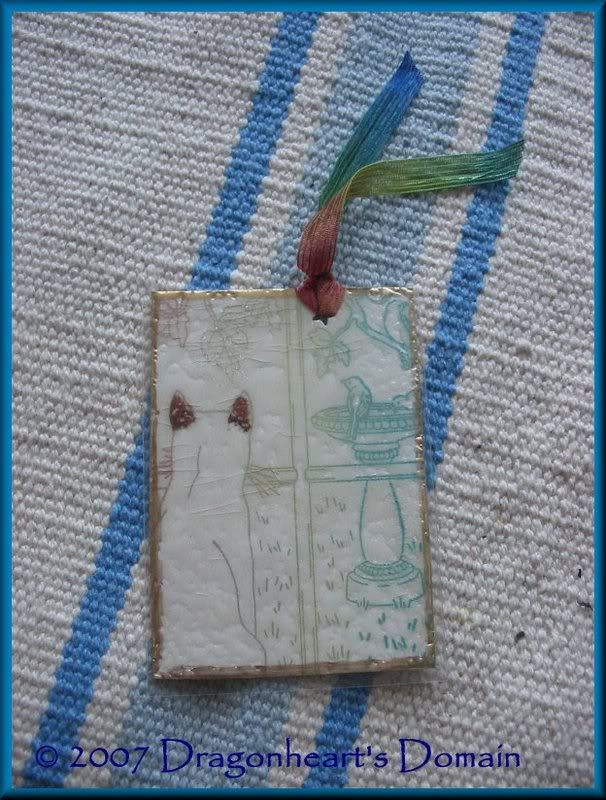 Thank you very much, Junior, Mr. Chen, Ollie, and Miss Peach! It is wonderful receiving mail from my friends. You are all very generous and I thank you sincerely for these wonderful gifts!