I finally managed to convince my humans to take some photos of me during my weekly bath. As I've mentioned before, like all Sphynx, I need to be bathed regularly. In my case, about once a week. Sphynx groom themselves just like other cats, but our tongues can't keep up with the oil our skin secretes. Since we have no fur for the oil to distribute itself through, the oil builds up on our skin and can cause problems if it's not regularly removed through bathing.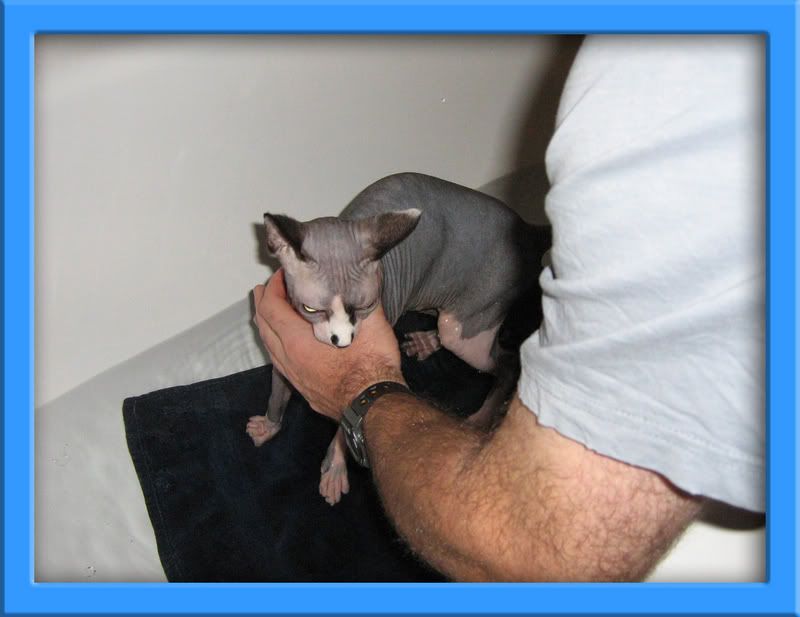 I don't enjoy my baths, but I tolerate them. Basically, I just sit in the tub and let my humans wash me. I only start to complain if they are taking too long. In that case, I will start to meow, to let them know that my bath has gone on long enough.
After my bath, when my mom is drying me with a warm towel, I usually start to squirm, because I want to be out of the bathroom and have my treat of extra stinky goodness!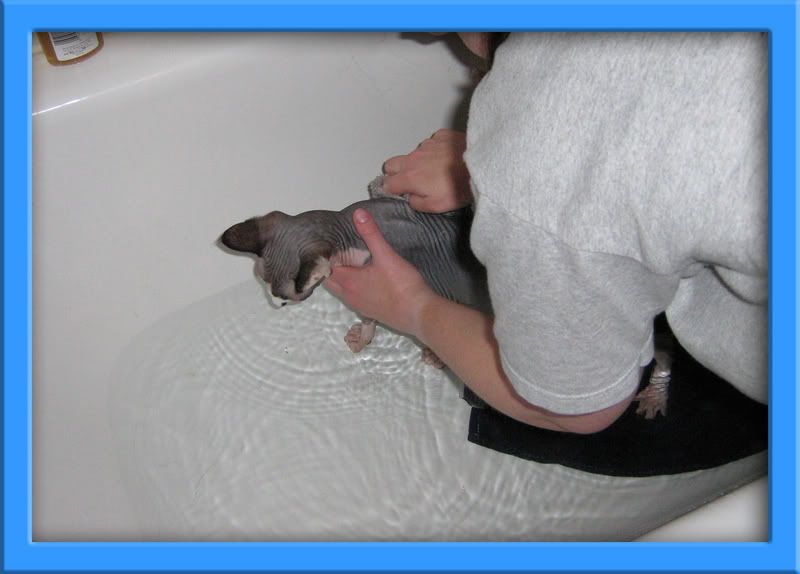 In the first two photos, my dad is holding me; in the last two, it's my mom. Normally, my dad holds me while my mom washes me. They took turns holding me this time for the photos.