Our Secret Paws package was from Fat Eric! Thank you Fat Eric, we love our Secret Paws gifts! Here are 13 photos of our Secret Paws package and gifts!
1. Mail For Me!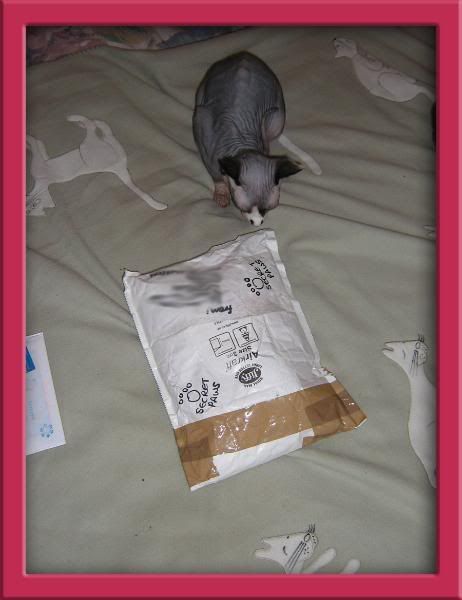 2. My Secret Paws Package from Fat Eric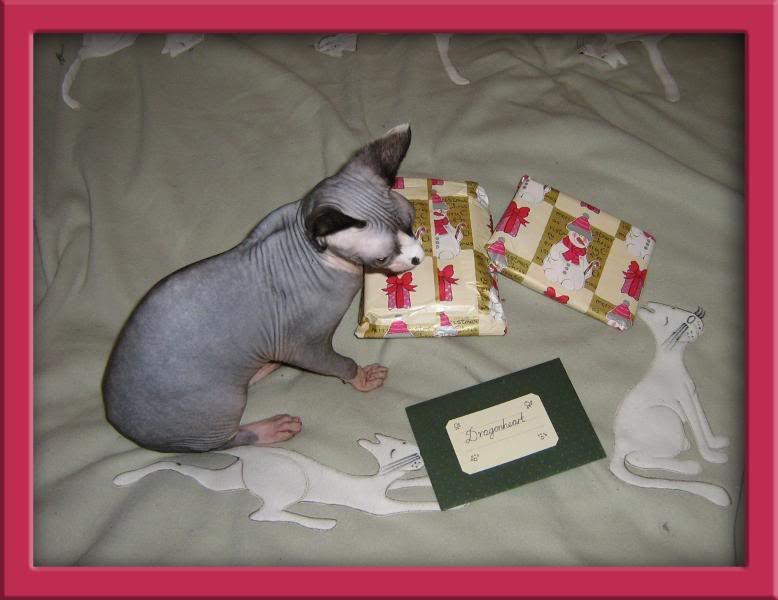 3. I have to wait and share it with my little brother?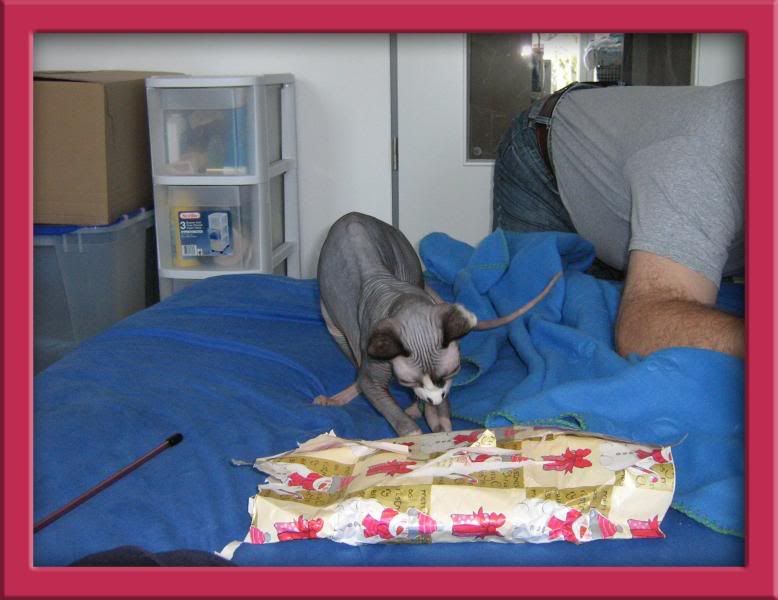 7. The first package: A Santa Hat, My very own Christmas Stocking, and a great Catnip Sack with feathers!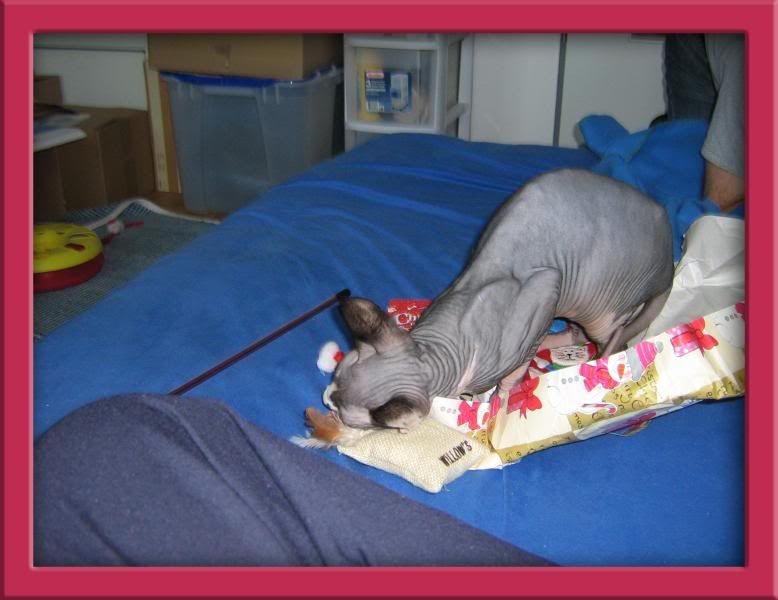 9. The second package: A Cat IQ Book, a Dyno-Mouse, and a package of two blue mousies! We haven't done all the tests in the IQ book yet, but so far, it's looking like I'm a genius!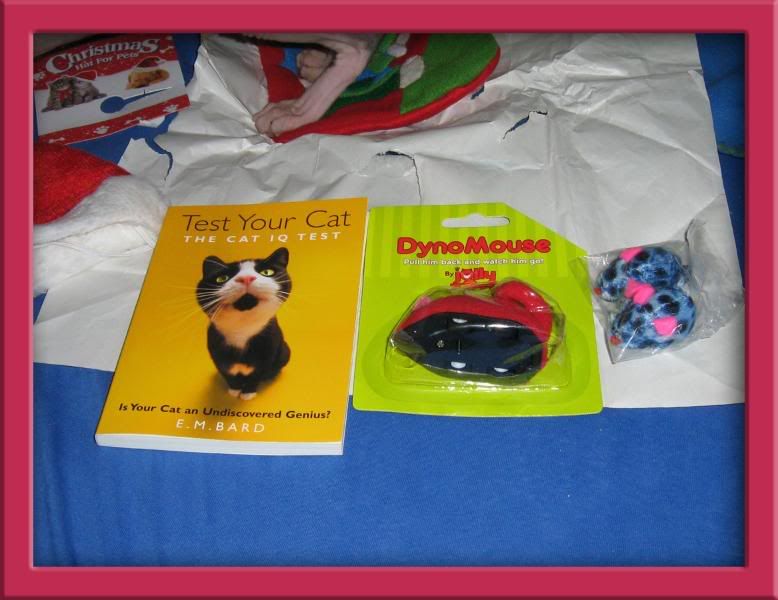 10. The wrapping paper makes a great toy!