Here I am enjoying the sun on my Gizzy quilt. :)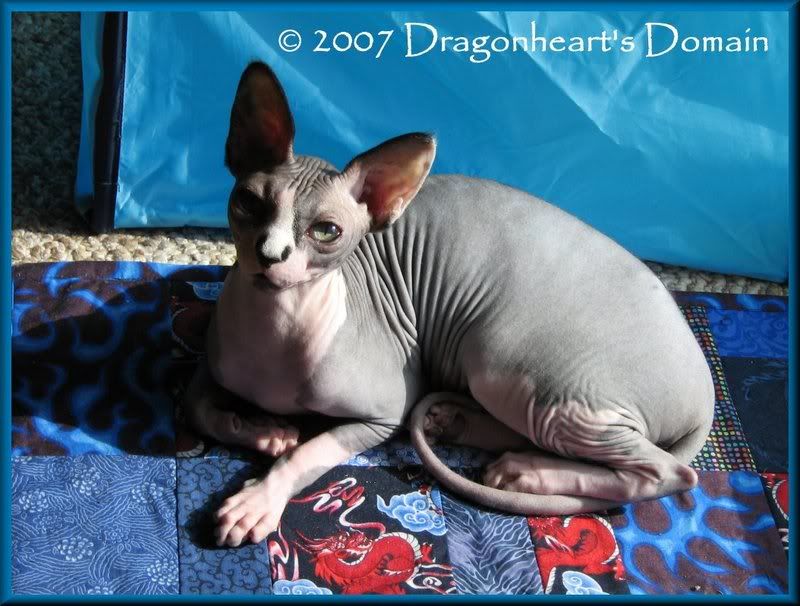 (Click photo for a larger image)

The Meezer Gang
tagged me for the Proverb Meme.
A proverb is a simple and concrete saying popularly known and repeated, which expresses a truth, based on common sense or the practical experience of catkind. They are often metaphorical.
The Meezer Gang's proverb was:
The early cat gets the clean litter box.
My proverb is:
If at first your humans don't tend to your needs, meow and meow again.
I tag:

Don't forget my Scavenger Hunt contest! You have until Sunday, July 29th to collect all the items and post them to your blog. Find the
details and the rules
of my Scavenger Hunt contest
here
. You can find
all of the Scavenger Hunt items here
.