Here is a digital scrapbooking layout my mom made of me in my sleeping bag.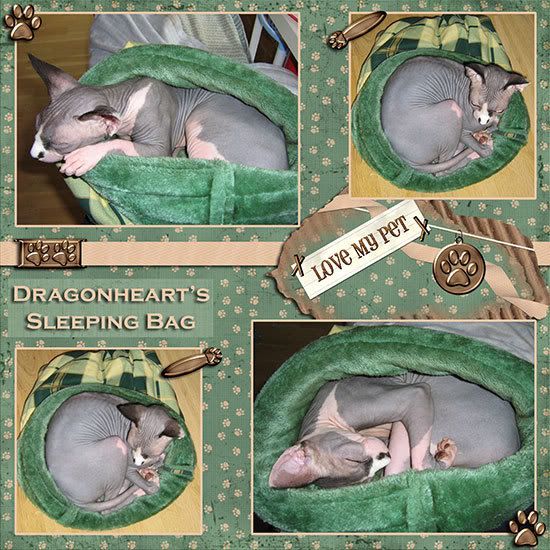 (Click photo to view a larger image. Credits for the layout can be found here)
I'm doing okay. I slept most of the day yesterday, but started playing in the middle of the night, so that made my mom happy (although she didn't like being disturbed!) I'm eating my crunchies, but not my stinky goodness. I took my pill with no problems yesterday, and my last two poops have been okay. Warning: TMI coming up! My problem with my poops was my bum would have blood on it (bright red) after I made stinkies, and my poops had a little blood on the surface too.
Anyhow, we should hear back from the vet tomorrow whether they found anything when running the tests. I kneaded my mom really well this morning as she was eating breakfast, so that made her happy too.
Thanks again for all your purrs and prayers. My humans and I really appreciate them!