I went to the vet yesterday evening, and all went well. All my labs were normal or negative, so that's good. I did have my anal sacs emptied - there was a little bit of gunk in them. I was a good boy, and although I squirmed when the vet was doing that, I didn't cry out or try to hurt anyone.
We're going to try some new food to see if that helps out with my soft, stinky poohs. I do like the new food - it is yummy! I have a bit of a sensitive tummy, so they hoped I would tolerate the new food, and I do! They are mixing it in with my old food right now, but so far, so good.
Otherwise, I am now behaving normally, and playing just as much as usual, so it looks like I've recovered. Unfortunately, that means I'll have to go in to have my teeth cleaned in a couple of weeks.
For Frootbat Friday, I wanted to share this scrapbook layout my mom made for me. To see it at it's best, click on it to view the larger version.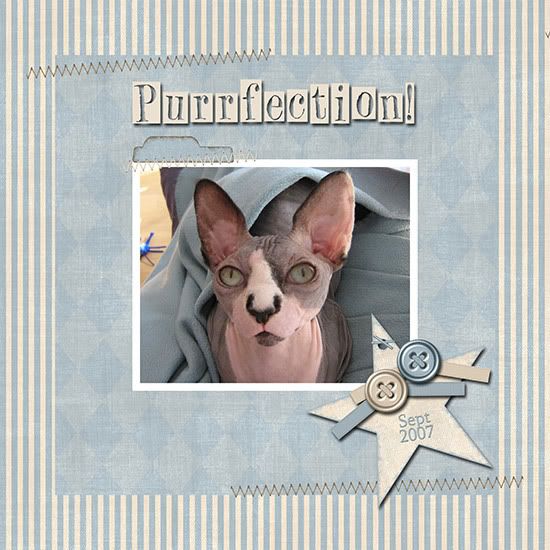 (Click to view a larger version. Credits for the layout can be found here.)

Finally, here is a screenshot of our desktop on the computer. My mom likes to save things in the "My Documents" folder, whereas my dad likes to save things to the desktop, so that's why there are some documents and images saved there. More bloggers tagged me for this meme than I can list! Thank you all for the tag! In return, I tag anyone who hasn't already shown us their desktop, but wants too!

Tags: