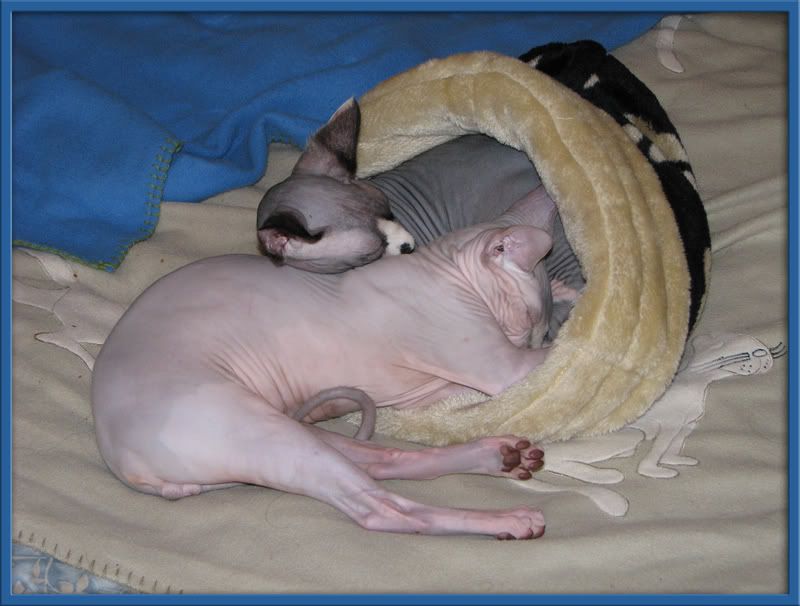 Dragonheart
: As you can see from these photos, Merlin is getting too big for both of us to fit in the sleeping bag at once. As the older sibling, I get first bids on curling up inside the sleeping bag. We do have two sleeping bags, but we like being together.
Some of you have asked if Merlin will be larger than I am. It's hard to say. I was bigger than my littermate and brother as a kitten, so they thought I was going to be a large Sphynx, like my grandfather (15 lbs), but I never grew that big, and I'm only 3.65 kg (8 lbs). Merlin is currently about 6 lbs. He's still smaller than me, but he's continuing to grow.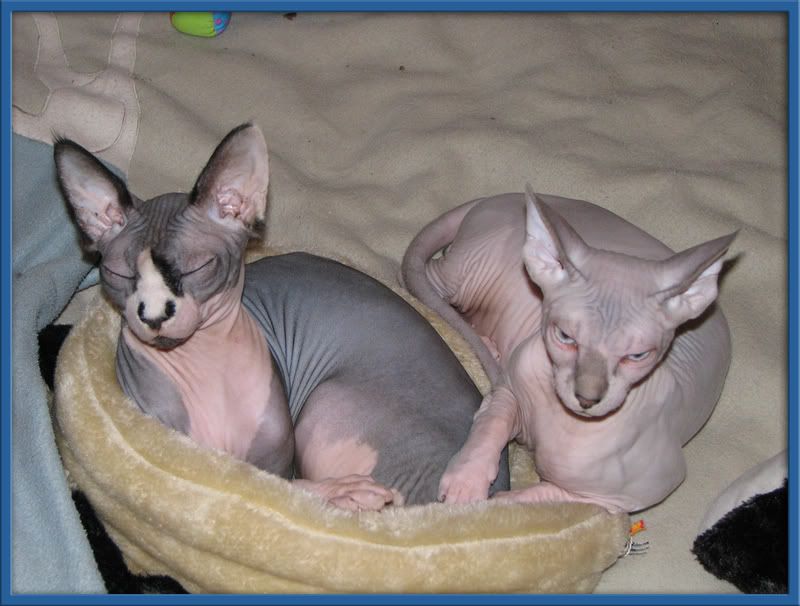 Merlin
: As you can see, I continue to grow like a weed! Some of you have commented that it looks like my body type is different from Dragonheart's. Yep, it is! My humans say I'm a little more "stocky" - I have a broader chest, and my legs are set further apart than Dragonheart's. The shape of my head and face are a little different too. Mine are a little more "Meezer-like." We are both frootbats, though, just like all Sphynx should be!